Yes in 2019, the video game scene will keep on growing with plenty of new Intellectual Properties (IPs) and, of course, a bunch of sequels and remakes. In the past 15-20 years, remakes have been such a prevailent part of the video game culture, that really they deserve mention in these types of articles. So today, I'll share with you the games that I think are going to be worth checking out next year. These will be anything, from new IPs, sequels and remakes. I'll separate out remakes from new IPs and sequels.
New Game IPs & Sequels In 2019
NEW IP: YIIK: A Postmodern RPG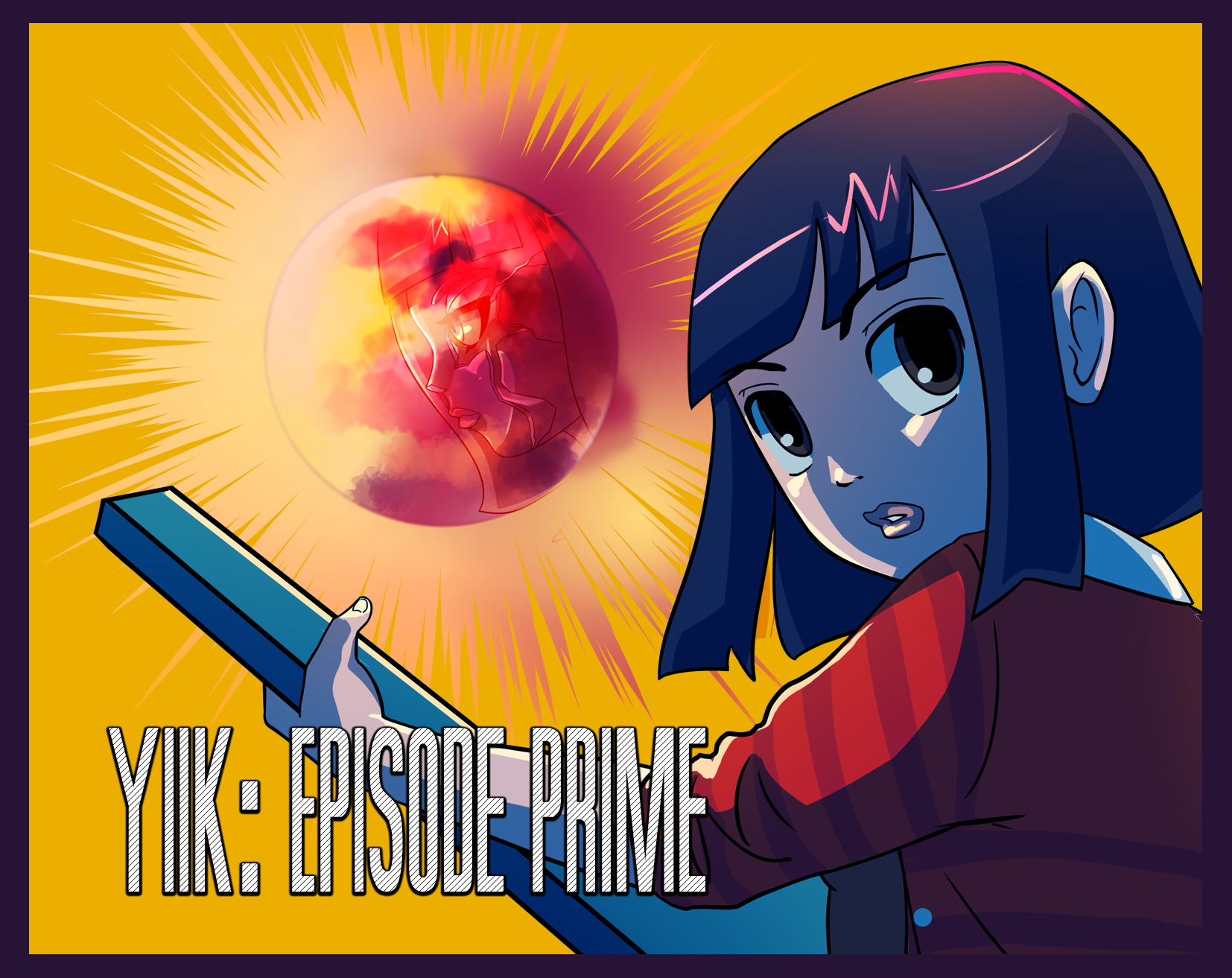 Arguably one of the trickiest games to find information about, YIIK: A Postmodern RPG, is set in the 90's, in a small town where there is a mystery! Following some supernatural goings on, eight forum friends get together to investigate the disappearance of a viral star. It's definitely a modern take on the mystery genre and it sounds pretty exciting. There is a working demo of this title available right here, so go check it out!
NEW IP: Jump Force
Fighting games have recently had a massive resurgence, at least since the release of Tekken 7 – That much needed kick up the backside the genre needed. Then, along came Dragonball Fighter Z; definitive proof that anime fighters were not dead. Indeed, it vastly exceeded all expectations and did great. Jump Force is now coming to join the party – A celebration of Shonen Jump magazine characters being put together to fight for reasons.
Okay, this is exciting, but there's actually no point playing this… The other characters are already dead, after all! Kenshiro from Fist of the North Star makes his way into the Jump Force.
SEQUEL: The Walking Dead: The Final Season – Episode 3: Broken Toys
I won't lie to you – I'm not a big fan of the style of Telltale Games. However, I can appreciate what they did for the industry and, following their sad closure earlier this year, I think it is only fair to at least mention this one. It appears that the last bunch of Walking Dead games will still be released this year, starting with The Walking Dead – Episode 3: Broken Toys. This is due to be released next month, early-mid January, so keep your eyes out for it, if you're a fan of Telltales narrative style. This may be amongst your last chances to enjoy their works!
SEQUEL: Kingdom Hearts III
Hasn't this one been a hugely long time coming? Considering that Kingdom Hearts II came out back in 2005 – and okay, there have been other Kingdom Hearts games since, but there's not been a main series title in all this time. So, Mickey, Sora and co are all coming back for the third main series title! Kingdom Hearts III will see Sora, Donald and Goofy trying to find the guardians of light, whilst Mickey and Riku search for the previous Keyblade Wielders.
All I can say is bring it on, Square Enix!
SEQUEL: Super Meat Boy Forever
Oh yeah, one of the hardest platformer titles out there is getting a sequel next year. Super Meat Boy features the titular Meat Boy and his girlfriend, Bandage Girl who is kidnapped by the evil Dr. Fetus. In Super Meat Boy Forever, Dr. Fetus' backstory is being expanded, as this time he has kidnapped Super Meat Boy's and Bandage Girl's child, Nugget. This game started life as some form of development jam, which has slowly turned into a full fledged title.
I'm excited to see this one! Super Meat Boy is a fantastic title, so if you've not had a chance to play it for yourself yet, then I'd recommend you give it a go before you pick up Super Meat Boy Forever. All in all, if you're okay with raging a little bit at games, then this may be a title for you to pick up in 2019!
Remakes in 2019
Phoenix Wright: Ace Attorney Trilogy
Ahhh, yes. I might need to pick this up for myself. Ace Attorney, for the uninitiated, is a visual novel style detective franchise. The Trilogy in question is a fantastic series following the titular character Phoenix Wright, who starts off as a rookie defense attorney who must defend against some ridiculously hard cases. Couple this with some of the supernatural elements of the franchise, you're in for a detective title unlike any other.
Phoenix Wright himself is a bumbling idiot who we all love dearly. I personally am looking forward to seeing this series with slightly better graphics, considering the first of these titles first came out in 2001.
Onimusha: Warlords
The first entry in the legendary Onimusha franchise, this was a title that has always been a bit of a fan favourite. Besides, there aren't a lot of good samurai games out there, so we may as well bring back one of the genres greats. I don't have too much to say about this remake, other than how I'm glad it'll be coming back, I'm glad it'll be nicely remade and yeah, I'm looking forward to seeing this come back to peoples social media feeds!
Honourable Mention
This shouldn't get any attention on the internet, right? #RespectTheLegs #SonicMovie https://t.co/Gqz9wSvYhD—
Sonic The Hedgehog (@SonicMovie) December 18, 2018
Okay, this next one isn't a video game, but it's well worth mentioning. It seems like the speedy blue hedgehog should be getting his own big screen movie in 2019. In a similar capacity to Detective Pikachu coming next month, we'll be getting a Sonic the Hedgehog movie, so I guess it'll be worth keeping your eye out for the fastest land mammal to be hitting out screens. The question is, will it be too fast for our mere human eyes to keep up with? Heh, gotta go fast and eat a chilli dog with this film! Now I show myself the door for even saying this dreadful string of words.
Oh and of course, they're already making memes out of themselves. They're way past cool.
---
That's it for what I think will be great games to look forward to. Don't get me wrong,I'm sure there'll be plenty of other great ones and indeed, the Wikipedia timeline for 2019 is quite something. Now, I pass this over to you – Is there a particular game that you're looking forward to? Did I mention the one that's got you most excited above? As ever, share your thoughts and opinions below, or over on Facebook and Twitter.